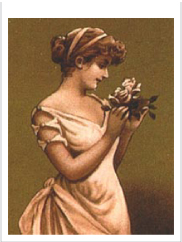 Founded by Teng Chu Hsu, an aroma therapist and essential oil specialist , in USA in the year of 1987, Aroma Woman International Group is the original and natural aromatic and essential oils relevant international enterprise. The need for provision of various kinds of merchandise to the market has led Aroma Woman International Group develop different brands. Among these brands, Admire Shop, specialized at aroma and essential oils, became the most famous brand of the group.
◎Aroma International Bio-Chem Group selects the highest quality of essences extract from natural plants all over the world. With the newest know-how and formulating techniques of Japan and Europe, we form a dream team of professional essential oil research and establish the unique manufacturing factory in Taiwan. The Group only selects qualified raw materials from the world to manufacture high quality botanical essential oil.
There are two factories of the Group, one is for skin care products and the other is for herbal and health food products. With numerous marketing and manufacturing experience, The Group understands client's needs and marketing trends very well. In addition, our factories are excellent equipped, with ISO Class-8 clean room divided into 4 areas -- manufacturing area, stuffing area, packing area, and sterilization area to assure that the products are bacteria-free and dust-free. On previous research basis, we develop and create new formulas and therapies and also being certified with famous organizations worldwide.
We are an essential oil-oriented factory produces high quality products to meet clients' needs. We also provide ODM service to our clients who operate 5-star SPA and medical cosmetology in over fifty areas and countries worldwide. Our experience successfully assists skin care products owners, SPA managers, and multiple-level business operators to develop their ideas into retail products. We also offer marketing plans for our customers. The Group sincerely welcomes people who are interested in our service and please let us guide you a professional journey of OEM/ODM.